Many people know Seoul and especially South Korea through the music genre K-Pop and the many karaoke bars. But the city is much more than that. The city in Korea not only offers a very independent cuisine, but also its interesting history, the well-known pop culture and is very interesting for night tourists due to the many glowing advertisements. That is why the city is also called the city of lights. The range of opportunities to shop for clothes, accessories and other things from branded manufacturers. All of this can be found in every price range – whether it's a posh restaurant and luxury department store or food and clothing on the street market.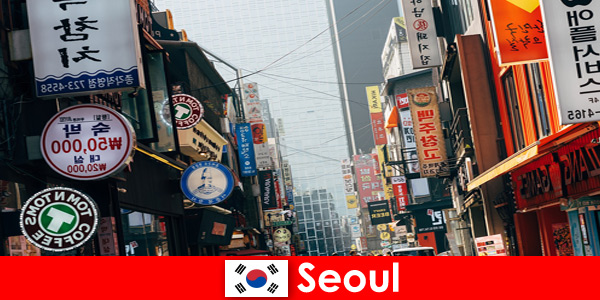 The city at night
Due to the demographic change, there is a great housing shortage and many apartments are very small and furnished in a minimalist way. Therefore, the residents of Korea spend a lot of time outside their homes and the range of activities is correspondingly good. But the city is particularly interesting for the night tourists among the readers, as it is home to a number of night clubs and bars. It is also very interesting when you walk through the many streets with said night clubs at night and look at the many glowing advertisements.
Fun night activities
In the City of Lights there are also many game cafés and karaoke bars, which are ideal for a cozy evening when the desire for alcohol, dancing and music in the nightclubs has passed. In the karaoke bars, singing is not carried out in front of an audience, as is usually the case in the world, but in private circles in a separate, rented room. If the desire for singing has passed, you can go to the aforementioned game cafés and use the classic entertainment devices. These include air hockey, automatic grippers and dance machines. The game cafes that provide computers for gaming are also very popular. State-of-the-art equipment and a large selection of games are available. In addition, snacks and drinks can be served as required.
The city is known for its bright streets. One illuminated advertisement after another can be found in the city. Each store advertises a visit with a neon-colored sign. Everything from a small illuminated lettering above the shop to a huge illuminated beer bottle can be found. A very popular and recommended area of ​​Seoul is Hongdae. There you can try everything mentioned in this article.