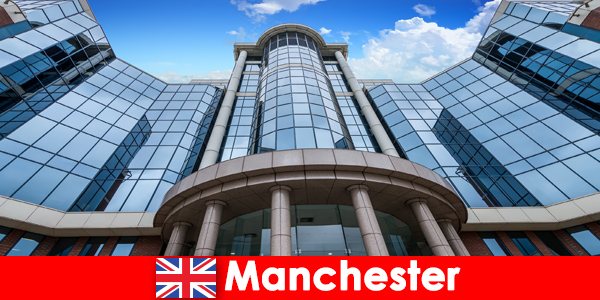 Manchester, England is a popular weekend getaway for tourists. The city is known for its lively music scene, historic sights and modern architecture. There is much to see and do in this city such as the Museum of Science and Industry, the Manchester Art Gallery and the Imperial War Museum North.
Music, entertainment, architecture and lots of history
The music scene in this city in England is well known and there are many places to listen to live music. There are also many clubs and bars that offer live music. Also because of the history, it is worth a weekend trip there. The city also has an interesting history and there are many historical sights to visit. Some of the most famous attractions are the city's cathedral, the John Rylands Library and the city's museum. There are also many parks and green spaces in this city, such as Heaton Park and Fletcher Moss Botanical Garden. The architecture in this city is also very impressive. There are many modern buildings, such as Beetham Tower and the Commonwealth Games Village, as well as historic buildings such as the Royal Exchange and Town Hall.
There are also plenty of shopping opportunities in this city
The city is known for its shopping streets such as King Street and Market Street. There are also many shopping centers such as the Arndale Center and the Trafford Centre. All in all, this city is a great weekend tourist destination, with a variety of activities and sights to suit all tastes.