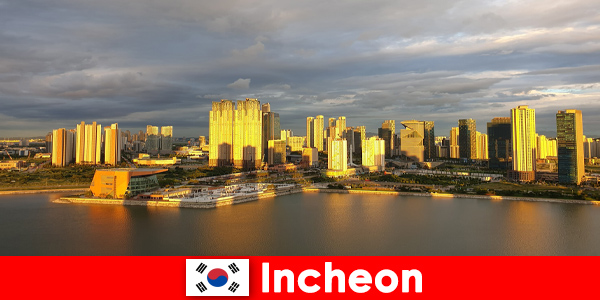 Visit the most beautiful sights in Incheon, South Korea as a vacationer. This includes Songdo Central Park. this park is 100 percent man-made. The bridge in this city, which is worth seeing, also inspires all tourists. Since the opening of the ICN (Airport), this bridge has been considered the main gate for all international flights. Furthermore, the Grand Park is a popular place where you can sit well and have a beautiful view of the wide landscape. The "Memorial Hall" is a beautiful historical museum in this city. The exhibitions in the "Memorial Hall" include the detailed description of the landing operation at that time using a wide range of photo material.
Sights in the city center always worth a visit
The city center is very popular with its landmarks and sights. In the "Jjajangmyeon Museum", for example, the popular Koreanized and Chinese noodle dishes are explained in their development. The factory outlet center "Hyundai Premium Outlet Songdo" is also worth a visit. Here the vacationer will find everything he can imagine, from restaurants to cafés and chain stores to all kinds of famous brands. The Wolmido has been converted into a cultural center and is also worth seeing. Here, as a tourist, you can see the culture and the traditional royal court. The tower was built for the promotion of the city and Songdo District. The temple complex "Jeondeungsa Temple" is in a small fort (hill) and has several small halls. In Incheon, South Korea, it is worth visiting all these attractions and more.