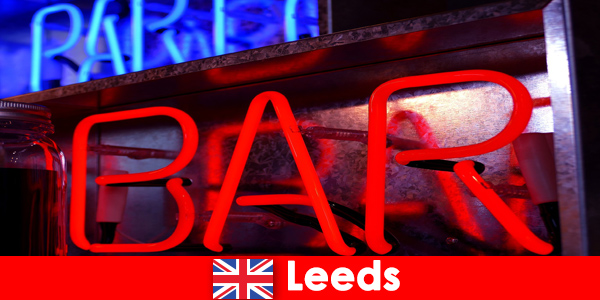 Leeds is a city in England that attracts young travelers for its exciting nightlife. To keep guests entertained, there are many bars and clubs with DJs and live music. When it comes to Leeds nightlife, there are plenty of options to suit all tastes. Bands like the Kaiser Chiefs and Alt-J were formed in this city, which has a rich musical history. Numerous clubs and bars with regional and international bands and artists reflect this musical tradition in the nightlife. One of the most well-known venues in the area, the O2 Academy hosts a wide range of artists including hip-hop, pop and indie rock.
Smaller venues are an insider tip
Numerous smaller venues are located across the city in England for those looking for a slightly more private experience. Brudenell Social Club is a popular option, which hosts both local and international bands. Live music and club nights can also be found in the library. Belgrave Music Hall and Headrow House are just a few of the bars that often host live performances and DJ sets. In addition to a wide range of alcoholic beverages and dishes, the bars and clubs also serve gourmet burgers, street food and affordable pints and specialty cocktails for travellers. For added entertainment, some bars also offer games like shuffleboard and table tennis. Leeds has a diverse nightlife that is not limited to any one area. Lower Briggate is a clubbing hotspot, while Call Lane is popular with people who like to hop from bar to bar. The train station is a convenient location for guests as there are numerous bars and clubs nearby.