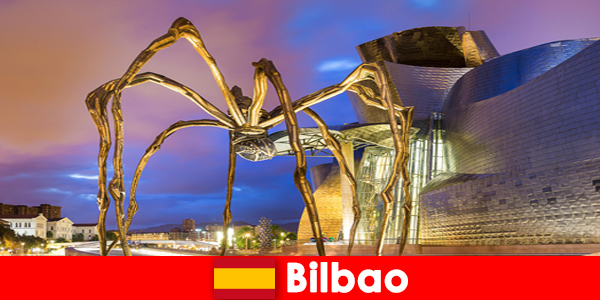 As the cultural capital of the Basque Country, Bilbao in Spain offers much to discover for visitors interested in exploring its rich heritage. Undeniably, the Guggenheim Museum is one of the main destinations of any cultural tour of the city. However, there are many other fascinating attractions that should not be missed. One of the best ways to see Bilbao's stunning architecture is to take a boat tour along the Nervión River. This tour offers a unique perspective of the city's most impressive monuments, including the Congress and Music Palace. In addition, tourists can admire the Calatrava Bridge, one of the most impressive suspension bridges in all of Spain.
Culture, art, traditional cuisine – Bilbao has so much to offer
Whether you are interested in modern art or ancient, historical history, Bilbao is sure to leave a lasting impression on any cultural tourist. With so many fascinating sights, the city is an ideal destination for anyone looking for an immersive cultural experience. In addition, the many bars and restaurants offer an opportunity to explore traditional Basque cuisine. From its unique architecture to its vibrant cultural scene, Bilbao is a city that will captivate global tourists keen to explore its cultural riches. Whether you want to visit the Guggenheim Museum or enjoy the stunning views along the Nervión River, Bilbao is the perfect destination for anyone looking for a cultural adventure.