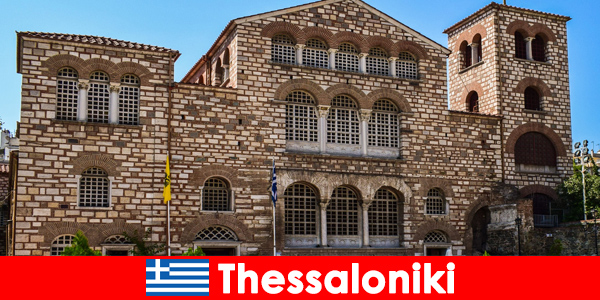 The second largest city in Greece is Thessaloniki, a cosmopolitan city in northern Greece. The city offers visitors a wide range of experiences thanks to its rich history, diverse culture and distinctive cuisine. This city has a long history. Romans, Byzantines, Ottomans and finally the Greeks ruled the city over the centuries. The Roman ruins of Philippi, the Byzantine walls and towers, and the Ottoman architecture of the old city are just a few examples of the city's historic landmarks that reflect its rich past.
Thessaloniki's culture is as diverse as its past
The city has a thriving arts scene with numerous galleries, museums and theaters hosting events and exhibitions throughout the year. Sights of particular note include the Museum of Contemporary Art, the Museum of Byzantine Culture and the Archaeological Museum.
Delicious cuisine – fresh on the plate
One of the most imaginative and delicious cuisines in Greece can be found in Thessaloniki. Meze, a type of appetizer usually served with ouzo or wine, is famous in the city. Meze like saganaki, or fried cheese, and calamari, or fried squid rings, are some of the most well-known. Also well known are Thessaloniki's gyros, souvlaki and bougatsa, a sweet pastry filled with cheese or meat. The famous Modiano Market, a bustling place where you can find fresh produce, spices and local specialties, is another of Thessaloniki's highlights. There are many coffee shops in the city where you can enjoy a traditional Greek coffee and the city is also known for its coffee house culture.