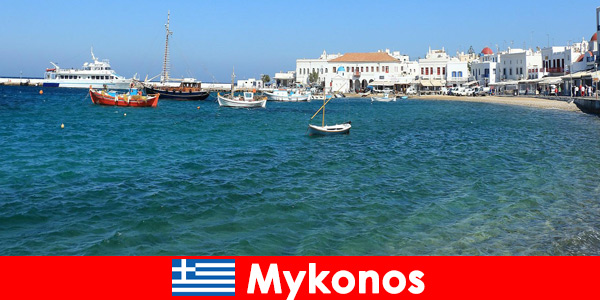 Water sports and partying, both can be experienced on Mykonos in the Aegean Sea. The island, which belongs to Greece, does not have much to offer in terms of sights. Therefore, a trip to the island is particularly suitable for tourists when it comes to fun and water sports. From extensive boat trips, to diving or water skiing, a lot is possible here. And on the beaches you will find many small bars where you can linger during the day, but especially in the evening hours. And if you really want to party, we recommend one of the discotheques. My tip here is the Guapaloca.
Cheap and expensive prices on Mykonos
When it comes to a hotel, you can find all price ranges on the island. From 152 euros per night, up to 1785 euros in a top class hotel. Especially if you value good service and low prices, you should take a close look at the offers. Because there are differences in the equipment of the rooms, but also in the food and equipment. The equipment can range from a fitness room, a disco, full catering with many typical dishes from Greece to a pool. When it comes to prices and good service, the location plays a major role. The closer you look for a hotel to the beach, the more expensive it is here. Tourists can save more in the hinterland. It is best to compare the offers on the Internet beforehand. And my tip: Book as early as possible, then you can save money.