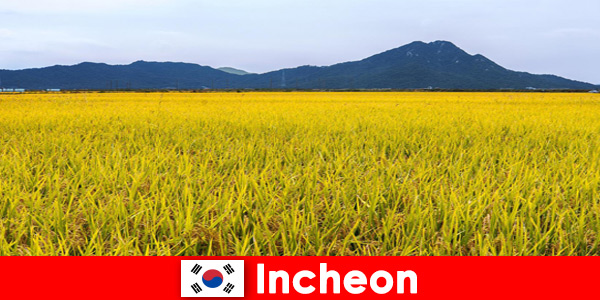 Incheon is located just outside the capital Se-oul in South Korea. This is not a small city, but a large industrial and port city. But even if that's what it is, with its skyscrapers and an impressive skyline, you can still go on a nature vacation here. If you want to experience the flora and fauna typical of South Korea, you can do so here. In the city one can recommend the Songdo Central Park. It offers a lot of nature, even if it was made artificially. But it is definitely worth seeing. If you want to go more into nature, then you have to go to the city. Here you will find many plants typical of the country, but also a chain of hills that invites you to hike. The chain of hills has a special feature, namely the Jeondeungsa Temple. This is an old temple that you can visit.
Experience flora and fauna
In Incheon there is also the Grand Park with a very large pond. In addition to a large natural landscape, as one would expect from a nature holiday, there is also a large pond. In addition, there are two nature parks in front of the city, namely Haemyeong Mountain and Baegunsan. Since these are very large, it is advisable to take a tour here.