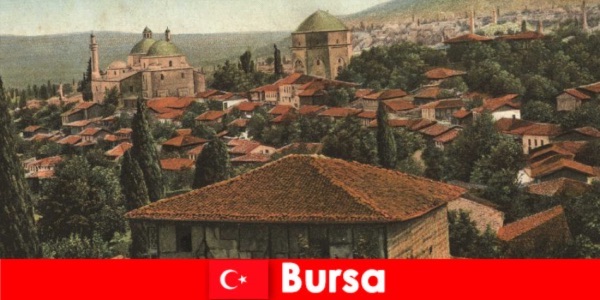 Bursa, the former capital of the Ottoman Empire, is one of Turkey's most important cultural heritage sites. It is known for its historical and cultural treasures, as well as its Ottoman architecture and natural beauty. In this article we will talk about Bursa's Ottoman heritage.
Excursion into an experience with an oriental atmosphere
The Ulucami is one of the most important historical buildings in Bursa and the oldest mosque from the Ottoman Empire period. Although the mosque was built during the Ottoman period, the influences of Seljuk architecture are noticeable. The decorations, carvings and calligraphy inside impress the visitors. The Yeşil Türbe in Bursa houses the tomb of the founder of the Ottoman Empire, Osman Gazi. The Türbe was built in 1421 and is one of the finest examples of Ottoman architecture. The green ceramics and ornaments in the türbe are remarkable details that amaze the visitors. Osmanlı Evi Müzesi in Bursa is the restored Ottoman-era house. The museum gives visitors an insight into the lifestyle and culture of the Ottoman era. The furniture, decorations and other details in the house reflect the characteristics of Ottoman architecture.
Recommended for families and friends
Bursa is one of Turkey's most important cultural heritages. The historical buildings and cultural treasures from the Ottoman period impress the visitors and are well worth seeing. The Ulucami, Yeşil Türbe and Osmanlı Evi Müzesi are the main cultural heritages of Bursa in Türkiye and should be visited.