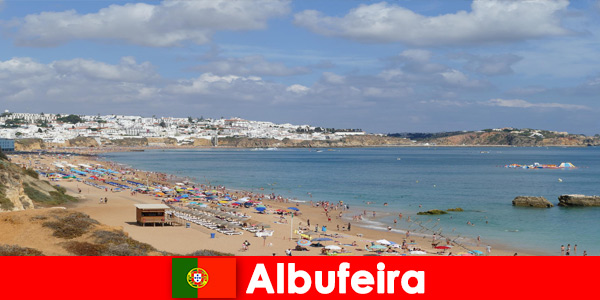 The coastal town on the Algarve in the south of Portugal is a former fishing village, which is now a perfect place for vacationers to relax. Characterized by wonderful sandy beaches, enchanting nature and a unique nightlife district, Albufeira is a must-see place.
Culinary
Good food on vacation is important. Fish lovers will of course get their money's worth in the former fishing village. A specialty of Portugal is Bacalhau. Bacalhau is a dried cod and comes in many different varieties. One of the most common options on the menu is the croquettes made with this same cod.
"Arroz de marisco" is also a dish that can be found on almost every menu. The main ingredients are rice and seafood. A definite must when holidaying by the sea. In general, rice dishes are usually served with squid. Good food is therefore guaranteed.
Get outside and on the water
Apart from the wonderful North Atlantic, the city also offers other natural beauties. For example, you can visit a beautiful waterfall with a safari tour. This offers the opportunity to spend a wonderful day outside of the tourism hotspots. Albufeira also offers some nature parks that appear in strong green. Of course, many holidaymakers also rave about the sea. A pleasant 24°C awaits you in the water and thus offers a good cooling down, but it is not too cool.