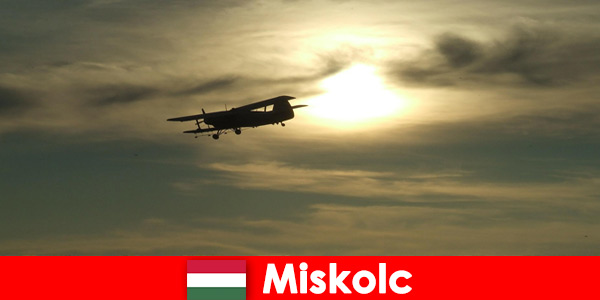 Miskolc is a Hungarian city located in the north-east of Hungary. It is the country's fourth largest city and a city where the values ​​of Hungarian culture are still upheld. Special feature, among other things, the flight hours are something special. You can enjoy the beautiful city from above and of course don't forget the fun factor. It is worthwhile to spend ni-ce hours in the air or in nature with friends and family. Experience Miskolc in many ways. A shopping spree in the city center is also tempting and this is where modern times collide with nostalgia. A historic tram drives right through the center, the sight of which will take you back to another, dignified time.
What else the city has to offer
Outside the city center you will then find numerous sights, synagogues and churches. You can first explore the city center and then discover the beautiful nature surrounding this city. In the surrounding area you will find many sights that are among the oldest and most beautiful in Hungary. This city is always worth a visit, at any time of the year. Tourists get their money's worth, no matter what they want to experience. Explore the hunting lodge of King Matthias, the palace hotel, the beautifully situated Lake Hámori and lots of nature in comfort with the narrow-gauge railway. The Istvan stalactite cave is also worth exploring. It will be an adventure trip, especially for families with children, always based on Hungarian culture.