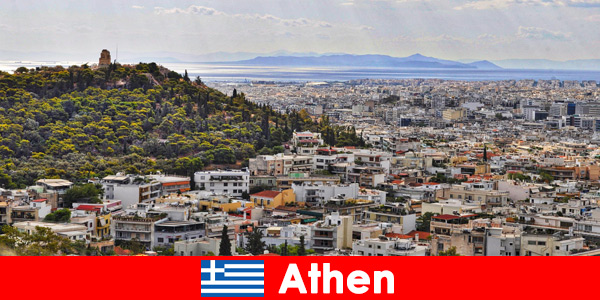 If you are interested in old cultures and buildings, you will get your money's worth in Athens. The ancient city in Greece has a lot to offer. Buildings such as the Acropolis, ancient Agora, Roman Agora, Kerameikos or the Olympieion should not be missing. In the case of an acropolis, the adjoining Acropolis Museum should not be missing. My recommendation: You should get the combination ticket. With the combined ticket, travelers can visit these attractions. As beautiful as these sights are, there is also a downside. Especially when the weather is ni-ce, these buildings are sometimes overcrowded with tourists. Hence my recommendation: Either you should visit these buildings early in the morning or on a day when the weather is not so ni-ce. But that is not so easy in Greece due to its climate.
Sights not to be missed
If you want to experience a lot of the city, but above all the history of the country, then you should look around away from the crowded sights. Whether the Museum of Criminology, the Turkish Bath or the Kaisariani Monastery, all three buildings are recommended for travellers. Away from the tourist routes you will also find many small restaurants and cafes where, at least in my experience, you can best experience the country, people and culture.