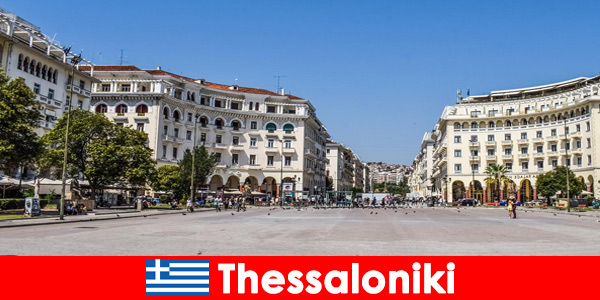 In 1997 the Greek city of Thessaloniki was European Capital of Culture and its early Christian and Byzantine churches in the city already mentioned in the New Testament were included in the UNESCO World Heritage List in 1988. This city in Greece was already 315 BC. Founded in 2000 BC, today it welcomes foreigners who come here to experience the highest level of entertainment in the form of music, art and other types of culture. There are numerous art museums and street galleries in the city. In addition to works of art from a bygone era, contemporary art is also on display in these museums.
Culture lovers welcome and entertained all year round
This city in Greece fascinates thousands of foreigners every year. Not only with the possibility to visit numerous museums. Since 1960, the city has also hosted an annual international film festival. This is a cultural event of great national importance. Since 2007, the Thessaloniki Biennale of Contemporary Art in the State Museum of Contemporary Art has been an attraction for numerous visitors to the city. The subject of music as entertainment also plays a role in events in this city. Many concerts are held in the city every year. The venue for the concerts is the Concert Hall – Megaro Mousikis, located in the city's port.