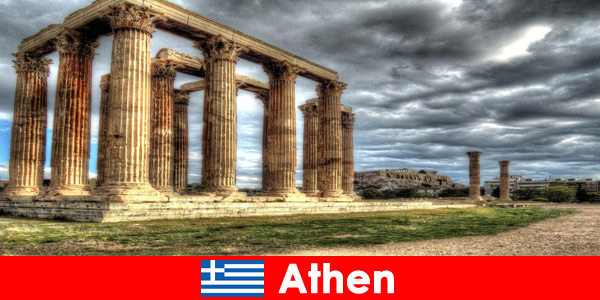 Athens is the perfect destination in Greece for anyone looking to discover the country's cultural heritage and history. Visitors can expect a wealth of important, world-renowned archaeological sites. Taking a trip to this city also allows tourists to immerse themselves in the culture and life of modern Greece.
Athens history was made here
A tour of the Greek capital is recommended for lovers of modern Greek culture, Greek mythology and history alike. The most important sights and the contrasts can be perfectly discovered during a relaxed walk. In the historic city center, parks and pedestrian zones connect the abundance of relevant, ancient hotspots. Between the temples and columns, Athens' past comes alive. Contrasts, for example classic and traditional, can be explored by taking a walk. A modern sight is the building, which houses the National Library, the Opera and a city park. The opposites of modern, traditional and classic meet in the unique capital. This enchanting city captivates visitors and draws them to Greece. The warm hospitality of the locals, the city's legendary beauty, famous personalities, top-class museums, quaint taverns and big-city ambience combined with small-town charm are the perfect mix to immerse yourself in contemporary history. The city never sleeps and a tour is worthwhile at any time of the year.