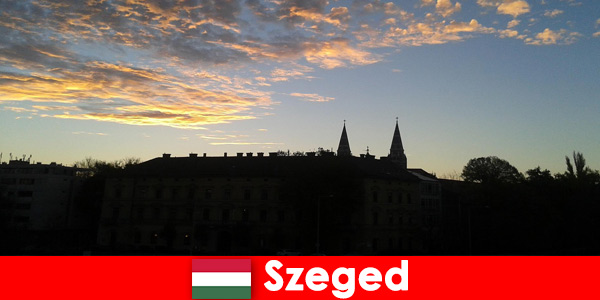 If you are on holiday in Hungary, you should definitely devote yourself to the history of the city of Szeged. All tourists who are interested in these stories will be able to get interesting and deep insights.
Located near the border triangle of Hungary, Romania and Serbia, Szeged is Hungary's third largest city.
The city's cathedral is one of the main attractions for tourists who want to learn a little more about the city's history. The cathedral, which was built between 1913 and 1930, was built due to recurring heavy floods, the construction of the church was intended to appease the gods and thus prevent severe flooding.
Interesting for every tourist
The city's water tower with its beautiful park area also offers some deep insights into history. Since the tower was erected in 1904, the water tower has supplied mains water to a large part of the city. In addition to the historical background, the water tower is also the only way to see the city from above. For that reason alone it should be visited and climbed. A highly recommended museum in the city is the Móra Ferenc Museum. There are regularly changing exhibitions on ethnography, fine arts and natural sciences. The stately and beautiful building with the raised columns alone is worth a visit.