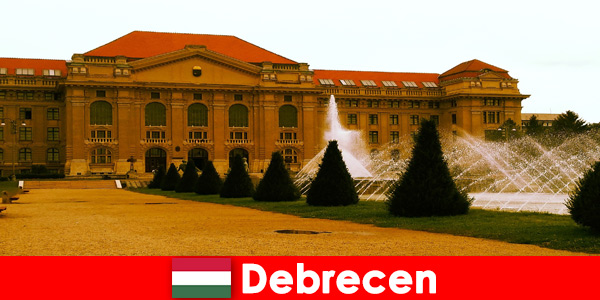 If you are on holiday in Hungary with your backpack and co, you cannot avoid the city of Debrecen. It is the little sister of the capital and is located in the middle of the wide Puszta, but has a lot to offer and reinvents itself every day. That's why it's so much fun to discover and explore this cosmopolitan city in miniature. The second largest city in Hungary does not slowly appear in the flat steppe, but literally shoots out of the Puszta in all its glory. With only five kilometers to the international airport you are right in the middle of it, but you can still travel inexpensively.
Debrecen – The special city
Standing on Piac Utca is walking the city's lifeline. Lined with old merchant houses on the right and left, this boulevard is built in the Art Nouveau style and hardly reminds that it was the market street that belonged to a farming town. If you then follow the students, you will reach bars and galleries on the former fish market. You can also find Mediterranean-style street cafes there. The best way to get an initial overview is from the 34 meter high water tower. You can do this by stairs or by hanging from a rope as the tower has been converted into a climbing tower.