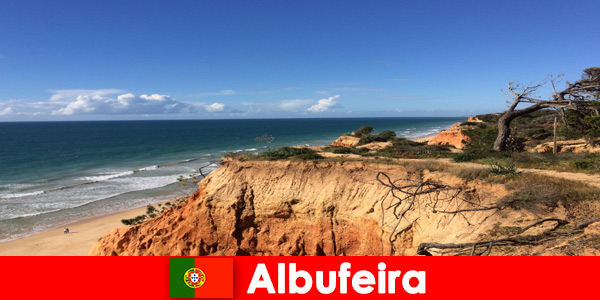 The coastal town of Albufeira is located in the Algarve, in the south of Portugal. The coastal town has a very exciting and reciprocal history. Starting from Roman times, through the occupation by the Moors or being destroyed by earthquakes and a tsunami. But the place is not only interesting for holidaymakers because of its history, but also because of other sights such as Cerro da Vila, the old town district of the city. The environment is also not to be neglected. With its coast and mountains, Albufeira is also very good for hiking and jogging.
Experience nature up close
Especially in the evening hours, when the sun slowly sets, jogging along the Praia dos Pescadores beach is a good idea. Especially when running or hiking, you can explore the area and experience nature. Excursions that can be combined with sights are particularly recommended here. For example, you can take a trip to Silves. Here you will find an old village church that is very special. It is a mortuary chapel with a good 1500 skull bones. Of course you can also make excursions along the coast. For hikes, there are tours that are offered. These are also available with different levels of difficulty.