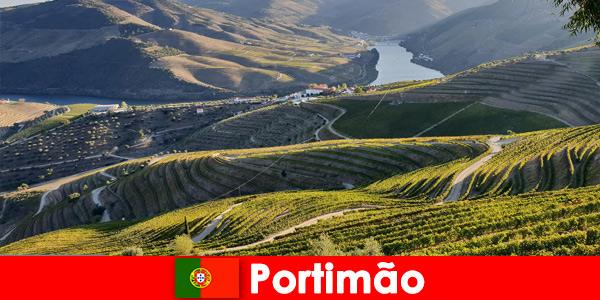 Why do tourists come to Portugal for vacation? There are several reasons for this. Portimão, a city in the Algarve region, is particularly popular as a holiday destination. This city in Portugal and its sights can be reached via a small airfield, where air shows also take place. The city is also easily accessible via a railway line and a bridge that provides a direct road connection to Faro. Guests also have the option of arriving near the coast via the A22 motorway and the N125. The city also has a port with a yacht and cargo port, as well as a cruise ship terminal and a ferry connection to the Canary Islands and Madeira.
Holidays for gourmets
Portimão is located on the Rocky Algarve. Sightseeing tours along these imposing mountains start from the city's port. There are also many beaches and mountains in the background. Guests who come to this region can not only swim on the beach and go on excursions by and on the sea. The region is also the smallest DOC area in the Portuguese Algarve. This allows guests to take part in wine tastings. These wine tastings are often accompanied by the other delicacies of the region. These delicacies include, for example, freshly caught and deliciously prepared fish.