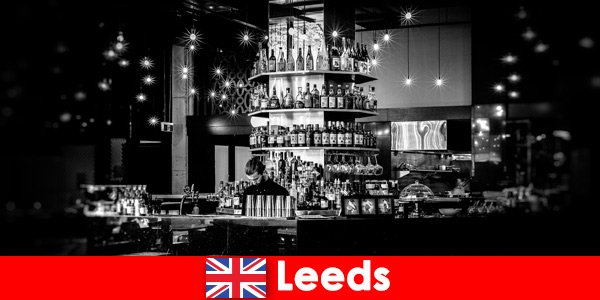 Young holidaymakers in particular enjoy a wide range of restaurants and nightlife on a trip through Leeds in England.
Gastronomic and nightlife features in Leeds
The Pixel Bar is the only bar in Leeds, England dedicated to video games. Here, guests can play and battle each other at console booths equipped with Nintendo Switches, Xbox, and PS5. Unique cocktails inspired by video games can be tasted. The Domino Club is an underground bar serving exceptional drinks and live jazz, blues, soul and funk for a night out. The young vacationers in particular are also won over by the excellent service and the wonderful atmosphere. Bar Below Stairs is a wonderful speakeasy style bar. A variety of different cocktails and drinks round off an evening with friends perfectly. Small dishes are also offered, which are always freshly and deliciously prepared. The Residence 74 Cafe and Bar offers not only a good dinner but also a rich breakfast, which is perfect after the nightlife. The dishes impress with fresh and delicious ingredients. Vegetarian, vegan and gluten-free dishes are also included in the offer. The Myrtle Tavern, Meanwood has fresh local cuisine in its dining room. With dishes such as roast beef, roast pork and scampi, there is something for every taste. The restaurant regularly hosts gin nights where a variety of traditional British gins can be sampled and enjoyed.