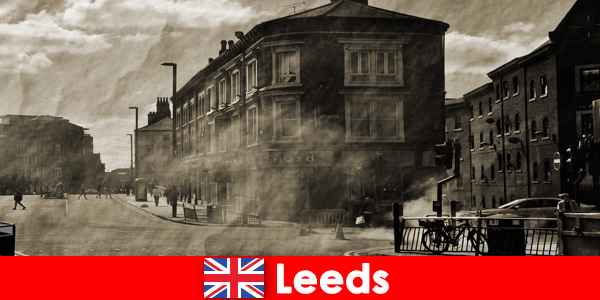 The city of Leeds in England has a lot to offer tourists. The place inspires vacationers with top hotels and excellent gastronomy. Tourists do not have to go hungry in the English city, but can choose between one of the numerous restaurants. Leeds offers Mediterranean, Spanish, Bengali, Dutch and local cuisine. Local cuisine can be found at restaurants such as The Swine that Dines, Dill and Bay Restaurant and Myrtle Tavern, Meanwood. The Modern City in England also offers fine dining and other eclectic dining experiences.
The city is historical and worth seeing
The city is interesting for history lovers and offers museums such as the Royal Armories Museum, which opened in 1996. If you don't just want to see armor and historical weapons, you can look forward to contemporary and historical art from Great Britain in the Leeds Art Gallery. In the city center there are interesting old buildings built in Victorian, Classical and Baroque styles. Many buildings date from the 19th century, such as the par-ish church of St. Peter. The Anglican par-ish church was built in 1841 and attracts visitors all year round. Tourists can check into one of the top hotels and explore the interesting city from the hotel. Interested visitors can choose between various luxury hotels for overnight stays and also have other hotels for a smaller budget to choose from.