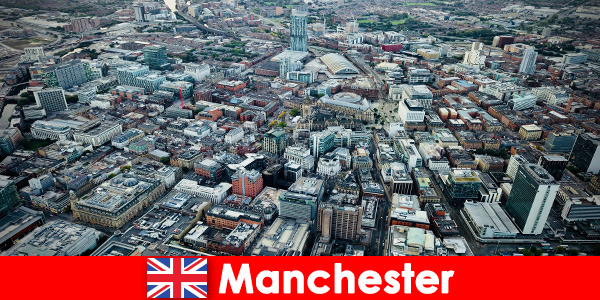 If you want to visit England, you cannot miss Manchester. Certainly one immediately thinks of the world-famous football club. But the city has much more to offer, such as architecture, musical culture, universities and a very British cuisine.
Manchester the city of many sights
As I found out when I first visited the city on vacation. Manchester is a metropolis but has retained the charm of an old city. The widespread Victorian architecture, which I particularly like, ensures this. But the city has a lot more to offer, it is one of the most important economic centers in the country, is home to universities and numerous museums. Three universities alone ensure a wide range of educational opportunities. Ultimately, this city offers everything you need to live if you want to move here as an emigrant. I myself have not yet toyed with the idea of ​​emigrating. But if I ever want to emigrate and it's supposed to be England, then without a doubt it's this city. The existing German community also speaks for the city here. This regularly offers events and meetings, which I can only recommend. As an emigrant, you quickly get a connection and contacts in the city.