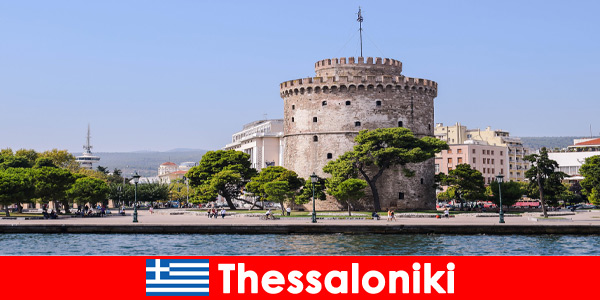 Thessaloniki, a beautiful city in Greece with a unique flair. Exploring the sights is always worthwhile during a holiday in this city. Together with a guide you get an enjoyable insight into the beauty of Greece. Best places to visit are not hard to find.
Some beautiful places to marvel at
One such is called Ladadika, the heart district. There you will find the best bars, restaurants and clubs in town. Chaldidiki is a must for all bathing freaks. This beautiful, white-sand beach is the perfect place to unwind and experience everything from surfing to tanning on the beach. A visit to the White Tower, the landmark of the coast, and its museum is also absolutely worth a trip. The last rays of sunshine on a walk along the shore are good for you and at the same time a great way to end an exciting day. An insider tip for all gourmets is the most beautiful restaurant in the Greek metropolis, the Kitchen Bar. On the one hand a real eye-catcher, on the other hand a real treat for everyone who wants to do something good for their palate. This city has a lot more to offer besides what has already been mentioned, a holiday in the Mediterranean south will always be remembered positively and a reunion will provide new, exciting impressions. Thessaloniki, easy to fall in love with.