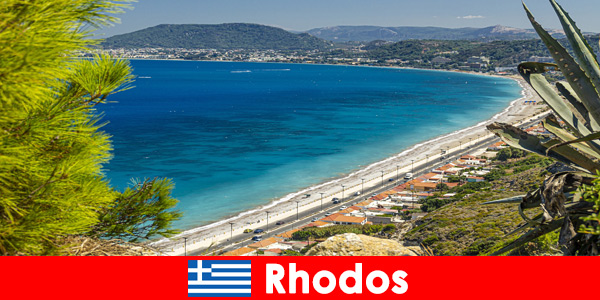 Rhodes is the largest island of Greece and also one of the most popular for vacations. Not only because of the beaches and the island flair, but also because of the historical buildings in the city. If you want to learn a lot about the Crusades and old architecture, you will get your money's worth on the island. But it also has a lot to offer on the water. In addition to the many opportunities for water sports, one can especially recommend a boat trip here. Rhodes has to be seen from the water to appreciate the beauty of this island.
Fantastic beaches are waiting for you
And on the beach itself, here you can relax or go swimming and diving. If you want to dive, you should do this off the island as part of a tour. The area close to the beach is only very good for snorkeling due to the bright water. I can particularly recommend the Kallithea beach. Of course, what should not be missing in the evening hours on Rhodes is a walk by the water. The dreamlike beaches in particular invite you to do so. And when the sun goes down, this creates a very special island flair. A visit to one of the taverns typical of Greece is also recommended here.