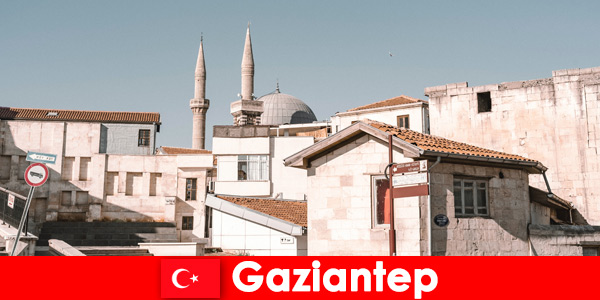 Gaziantep has a rich historical heritage and is definitely worth a visit. For example, you can go to a Sira night. These musical events are an important part of Southeastern Anatolian culture. They are organized by different groups and are highly recommended. At the same time, you can still visit many festivals. The Food Festival comes highly recommended as the city is world famous for its food and dining. Known for its culinary diversity and contribution to gastronomy, Gaziantep draws attention to your travels with its history and natural beauty.
There is a lot to discover
Gaziantep is one of the most important sites of Anatolian civilization. The city is one of the oldest in the world, which is why you will experience many cultural treasures. The city's emblematic castle has twelve towers. It is built on a hill in the city center and is also highly recommended. Probably built in the 2nd and 4th centuries AD, the castle awaits its visitors today. The Emine Gögüs Museum was established to promote the city's culinary culture. The museum also displays sauces, jams and condiments that were the basis of kitchen culture, including kitchen utensils that are no longer used today.