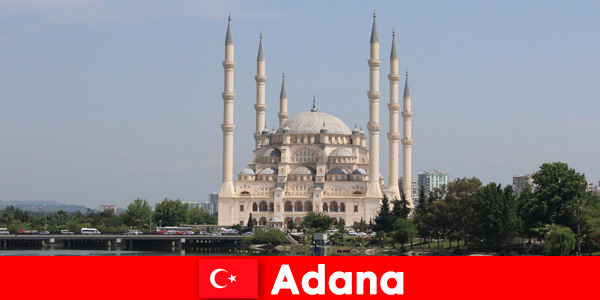 Adana, the city in southern Türkiye is located about 40 km from the Mediterranean coast. With a population of around 2.2 million people, it is the fifth largest city in the country and is regularly a popular holiday destination.
Adana city and province
The Mediterranean climate with the warmest months of July and August invites you to swim and sunbathe on the many idyllic beaches. The Seyhan Baraji Lake with the Seyhan Dam is located directly in the northwest of the city and is not only one of the numerous sights, but above all offers the desired relaxation on vacation. The most popular historical structure is the stone bridge over the Seyhan River. It is considered one of the oldest usable bridges not only in Türkiye but in the whole world and was probably built in the first half of the 2nd century AD. The well-known Ulu Mosque with its eponymous complex and the Hasan Kethüda Mosque, both built in the 16th century, are also very interesting sights from a cultural and historical point of view. In addition to a total of 8 mosques and 5 museums, the province of the same name around the city offers a variety of hiking opportunities. The Kapikaya Canyon and the Belemedik Valley are particularly popular with tourists.