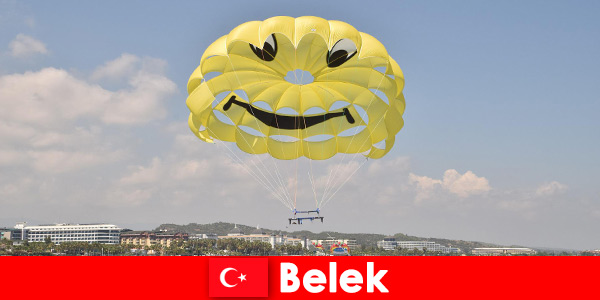 On a holiday with families in Türkiye, the children must of course be offered something. If you end up in Belek, you should definitely visit the theme parks that this article reveals.
Land of Legends Theme Park
This theme park is among the most popular and most visited theme parks in Belek. It is the most modern amusement park in Türkiye and regularly brings wonderful memories and positive emotions to its visitors. It opened its doors for the first time in 2016 and covers an area of ​​more than 63,000 hectares.
He has specialized in multi-sensory perception. That means the visitor explores the world of the park by smelling, seeing and touching. In addition to water slides and roller coasters, the park also has children's carousels, shopping streets, restaurants, aquariums and a dolphin show. To name just a few attractions. This park is ideal for families because it has something to offer for every age group.
Aqualand Dolphinland
Even in Türkiye, a lazy beach vacation can eventually become boring. If you want to experience something funny, brave and extreme, Aqualand Dolphinland is the place for you. This water park is one of the largest in the entire region. With an area of ​​36,000 square meters, it offers enough space for around 5,000 visitors every day. It was built in 1996 and since then has enjoyed great popularity among tourists. There is something for every taste in this park. There are extremely gentle as well as extremely high and fast slides and, if desired, parasailing. But of course the little bathers are not forgotten. For them there is a special area with safe and small slides. So that they too can have a great bathing experience on holiday.