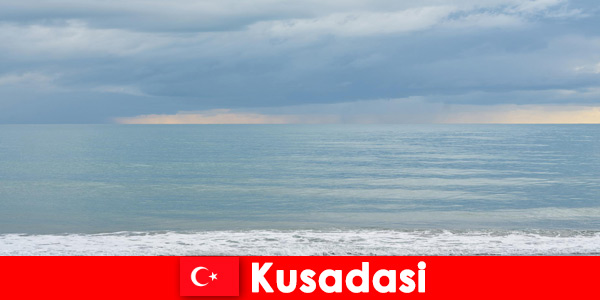 There are certainly places in Türkiye that are not among the main destinations/hot spots, which in turn makes the place much more attractive. Often the holiday resort is not so crowded and you can enjoy your holiday to the fullest. This definitely includes the resort of Kusadasi! In and around Kusadasi you can visit museums, experience beautiful bays and the city also has a lot to offer in culinary terms. So it's the perfect mix of sightseeing and relaxing on the stone or sandy beach. Furthermore, athletes, golfers, divers and sailors get their money's worth. You can also hike around this place perfectly.
Specific recommendations for this holiday destination in Türkiye
The magnificent Temple of Artemis between Selcuk and Kusadasi is one of the seven wonders of the ancient world. The Selcuk Citadel and Tomb of St. John the Apostle doesn't just look like a fortress, it is one. We stay in antiquity: the city of Ephesus is a highlight at this resort. Ephesus is a UNESCO World Heritage Site and one of the largest archaeological cities in the world. Furthermore, we would like to mention the Dilek National Park. This park offers fantastic bays, the most beautiful fauna and flora and can even be explored by scooter. These are just a few examples of a great holiday in this region. There is of course much more to explore and discover!