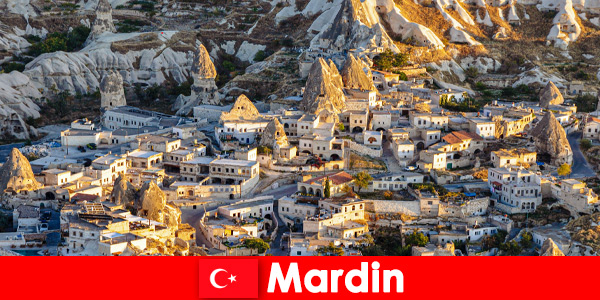 The city of Mardin is located in the Turkish part of Mesopotamia or in the region of Southeastern Anatolia and in the province of the same name. This city is the capital of this province and has around 182,000 inhabitants. One of the sights of the city is the old castle hill, on which the old town with hotels and the like is located. At the foot of the hill is the new town. Further north and west the Tur Abdin rises above the city – a true nature experience not far from the city that opens up here. The journey – also as part of a combined trip – to this city in Türkiye is possible by minibus (Dolmus) from any large city in Türkiye. The nearest larger cities are each around two to three hours away – a combination trip to another Turkish city is therefore worthwhile.
Off to the Limestone Mountains
From the hotel it is possible to hike into the limestone mountains of Tur Abdin. It is probably the best nature experience that there is in this region. Tur Abdin – translated mountain of servants – is located on the upper reaches of the Tigris in southeastern Türkiye. From Mardin, climbing Tur Abdin is fairly easy. The reason for this is that the entire mountain range is hilly rather than mountainous.