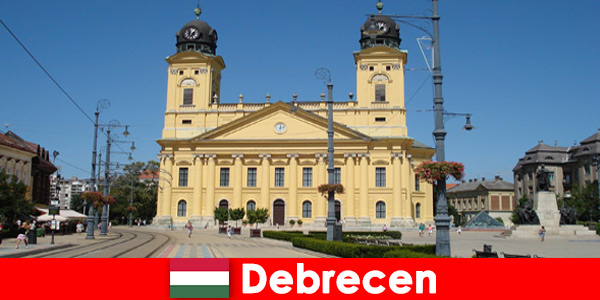 As for art, there are quite a few museums in Hungary. In addition to a wealth of local history material, Friders Derry has gained significant importance through its universal cultural history collection. In what is perhaps the most popular room in the museum, the Munkácsy Hall, there are monumental works dealing with the story of the Passion of Christ. Two of the three paintings in the Christ trilogy are in the museum. Over the years, the Monkachi museum halls have become a sacred place where people often come as pilgrims to experience the religion Four sculptures in front of the museum building, created by Ferenc Meijsi, laureate of the 1937 Par-is World Fair.
Church buildings and their history
For tourists who prefer to delve into history, Roman Catholic Cathedral is a must-see. After 168 years of religious supremacy, the first Catholic church in the city is now the city's Roman Catholic Cathedral. Built between 1721 and 1746 by generous donations, the Basilica of Santa Ana is a towerless Piarist church. The fire of 1811 damaged part of the church and its tower. The current main facade was built between 1830 and 1834. In 1993 the church was converted into a cathedral. A real copy of the Torino Perigon has been on display in the church since 2011.