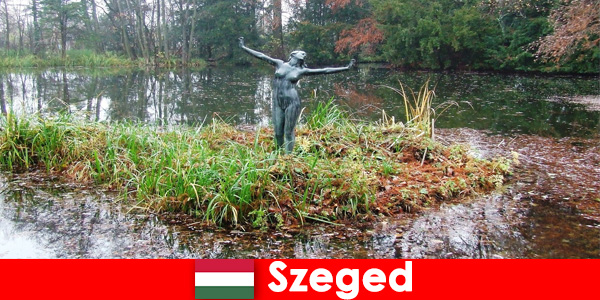 Szeged is a beautifully situated city in Hungary, close to the Romanian border, deep in the south of the country. This city is the third largest and is always a popular travel destination for young and old. Surely the question arises as to which seasons are the most beautiful there. Actually at any time of the year you might love the winter or rather the Somme. Accordingly, the city can be experienced purely in the months of April to October. The city is the ideal travel destination, because it hardly rains there during this time. In the summer months there are up to 30 degrees and in the winter months the lowest temperatures are around 3 degrees and that in January. It is not for nothing that the city is also called the sun city, because it has the most hours of sunshine in summer. A proud river, the Tisza, called Tisza in Hungarian, crosses this beautiful city.
Sights of this charming city
Travelers will be amazed at the many sights to see in Hungary's third largest city. Let yourself be enchanted by the Bridge of Sighs, the town hall, by many historical buildings that tell of the history of Hungary. The old town attracts many visitors every year, as does the botanical garden. If you like it a little quieter, look for a secluded spot on the Tisza. Just outside the city, the popular Puszta begins, which every tourist should experience. It is the pure original nature of Hungary.