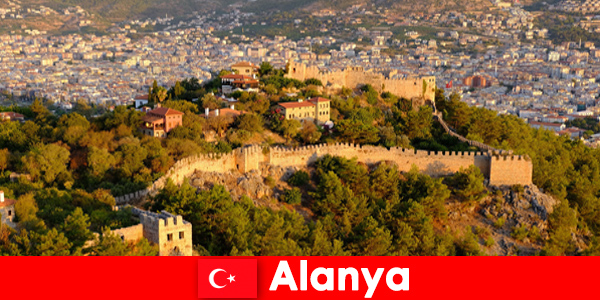 Alanya is located on the Turkish Riviera, on the Mediterranean Sea. What makes Alanya so special is the city's rich culture, but also the picturesque surroundings. Due to the location by the sea, you can go hiking here, for example. A visit to the Sapadere Gorge and the Dim Cave is a good idea. What should not be missing when hiking is a hike on the Tahtali mountain. This used to be called Olympos before it belonged to Türkiye. In addition to the good view over the city, there is also a castle here. Where you can learn a lot about the mutual history of the city. You don't have to walk down the mountain, you can take the Teleferik cable car. This gives you a completely different view of the city and the region.
The mountain was called "Olympos" in ancient times
If culture is not to be missed, a visit to the old town is a must. In addition to the historic building, there are also numerous restaurants and cafes where you can get to know the people and typical dishes. And if you want to bathe like a queen, then Cleopatra Beach is recommended. According to the story, she used to bathe on the beach. The port of the old city is also recommended. You can also take a boat trip along the coast from here. In addition to exploring the coast, water sports are also possible in a variety of ways. Ultimately, many activities in the old town and region are possible.