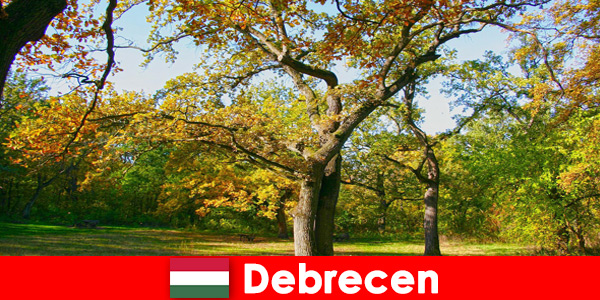 The university city of Debrecen is located in southern Hungary. Retirees travel to this city to spend a spa holiday in the thermal and summer pools in a warm atmosphere. Vacationers can not only relax in the pools filled with medicinal water, but also in the adventure pools. A cure in this holiday resort is recommended for all pensioners who suffer from lumbago and/or disorders or diseases of the spine or joints and would like to be looked after warmly.
Sights and culture in Debrecen Hungary
The lively ambience in the city enchants every tourist right away. Since the 16th century, annual fairs have been held here, which are popular beyond the country's borders. Landmark and an important sight is the Reformed Great Church. Other interesting sights include the Memorial House, the Water Tower (viewpoint), the Orthodox Synagogue and several museums.
Holiday paradise warmly invites pensioners
Diverse activities are offered to seniors who spend a spa holiday in the thermal baths. For example, you can explore the region's unique wildlife, savor delicious local pastoral dishes and delve into folk history. Active recreation always comes first here. There are also many opportunities for seniors to relax in nature, for example on a boat tour.