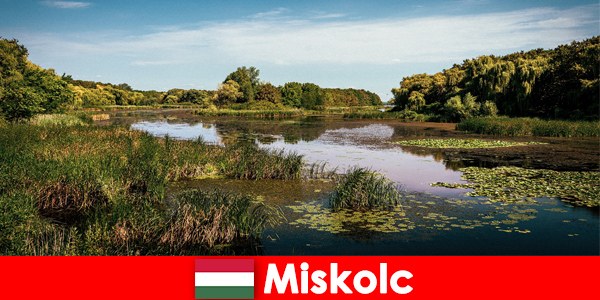 Miskolc is a vibrant city in northeastern Hungary that offers plenty of things to see and do for locals and tourists alike. The city is one of the oldest in Hungary and its rich history is reflected in its buildings and streets. One of the most famous sights is Diósgyor Castle, perched on a hilltop overlooking the city. This is a magnificent 13th-century Gothic castle that has retained some original features. Today, travelers can tour the castle and admire the views it has to offer.
Nature and many activities
For nature lovers there are plenty of activities in and around Miskolc in Hungary
Another highlight for travelers is the Lilafüred Castle. The fairytale castle is a popular place for hikers and excursion enthusiasts. The lake at the castle is also ideal for water sports such as kayaking and swimming. Guided hikes through the national parks Bück and Aggteleki are offered. Those looking for more adventure can enjoy rock climbing, rafting and canyoning in the mountains.
Sightseeing and shopping
There are numerous cultural sights such as the Avas Church, the Avas Volgy Museum and Degenfelduck, as well as numerous historical buildings such as the Cultural Center of Miskolc, the City Library and the Hungarian National Museum. The city also offers a number of shopping opportunities, most of them on the main street, Bajcsy Zsilinszky Street. There is also a local market where you can buy specialties such as cheese, wine and handmade gifts.