For many vacationers, Hungary has become a very popular short vacation destination in recent years. One reason for this is the upscale gastronomy that you inevitably come across here and of course the numerous sights that the Hungarian capital has to offer.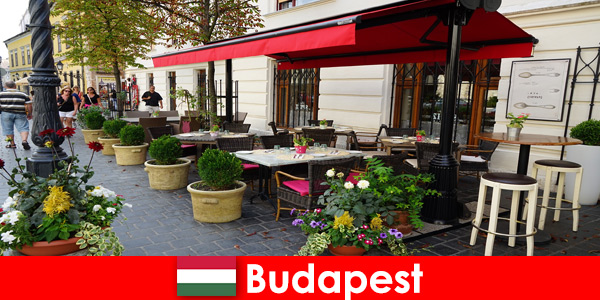 Arrival in Budapest
Budapest can be reached via several routes. Arriving by plane or by car. Many airlines from almost every European country land in the Hungarian capital, more precisely at Ferihegy International Airport. You can easily get to the city center from the airport by taxi or bus. The capital of Hungary is also very easy to reach by car – via several motorways, as a kind of motorway ring is formed around the city. The city is connected via the M1 and A4. The M3 runs from eastern Hungary to the capital. When arriving by car, you must note that there is a user fee (toll) for using the motorway. An electronic vignette can be purchased for 10 days or a longer period. Also note the alcohol limit. In Hungary this is 0.0! Arrival by train is also possible. There are very good connections from several European cities.
Culinary experiences
When you arrive at the short vacation destination of Budapest, you can plunge into the culinary experience right away. You probably immediately think of Hungarian specialties such as goulash with paprika and the spicy, fiery taste. The upscale gastronomy on site in the capital of Hungary has a lot more to offer than typical Hungarian cuisine. Above all, it is event gastronomy that is waiting for you here. The specialties of Hungarian cuisine such as Pörkölt, Halászlé and Töltött as well as Kürtoskalács also play a role – all actually simple dishes that were once created due to the lack of food. In the upscale gastronomy on site, however, these are served in a historical setting, such as on the Burgberg, in the city or in a wine village a little outside the capital, which is, however, a World Heritage Site. As far as the culinary arts in the Hungarian capital are concerned, one can say: tradition in the form of food meets modernity in the form of restaurants with modern furnishings and variations on dishes based on traditional dishes.