Barges, ruin bars, ice bars, the beach and other unusual places populate the Hungarian capital, which turns into the party capital of Hungary in the evening. Budapest is one of the hip new travel destinations for young party tourists, and not for nothing. It's universal, young people love to party all over the world. But mix parties, unusual places and travel and you will have eternal memories. The city is a busy city that hosts many festivals and concerts. Large venues stand side by side with ruin bars and on the beach to watch live shows over a drink. But there are also many other ways to party in this city. It offers many diverse clubs that have something for every musical taste. The big advantage is that all clubs are very close to each other and you don't have to go far to find the party locations.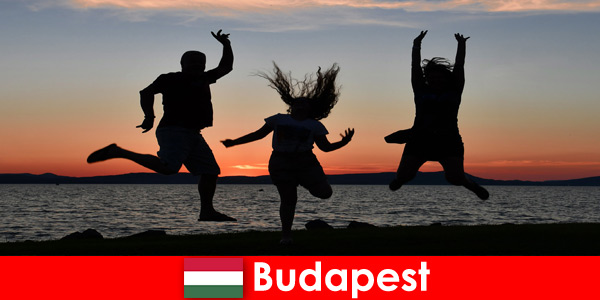 Party on a ship
But it is always interesting to spend a lively evening and discover the city from the Danube. The best known is the A38, open day and night, this restaurant turns into a club with a concert or a DJ after dark. With a large selection of drinks and good and varied music, you can spend many evenings there and have a lot of fun. This way you will no longer have the opportunity to see the Danube. A38 is an e
Ruin bars in Hungary
The most original place to party are still the ruin bars. A ruin bar is, as the name suggests, simply a bar in the ruins. Yes, there are some ruins in Budapest, but unlike our country, they are exploited. There are therefore bars that also serve as night clubs. Basically the concept was illegal so we could talk about artistic squats.
Party in the well-known 4Bro-Club
The 4Bro Club is one of the best known and most popular destinations for party tourists in Hungary. 4Bro offers a great ambience and combines great music with a large selection of drinks. Thanks to the central location of 4Bro in the city center, you can reach all of the city's major transport hubs very quickly and you can quickly find your way to your hotel after every party.