The city of Hungary has about 10.3 million inhabitants, a large part of the country is flat. Mittelgebirge can be found in the south and in the north. The climate is friendly and in summer offers temperatures above 30 degrees Celsius. Thousands of vacationers enjoy this every year. The cultural wealth is also world-renowned. There are many picturesque cities and Budapest is one of the most beautiful places.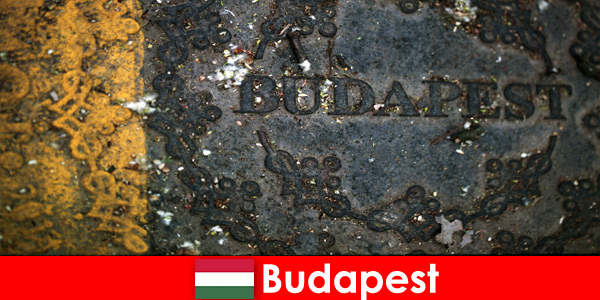 Shopping streets in the city
Those who come here are not only offered the big shopping mile. Tourists also rush to the many small markets every year. All sorts of things are offered there. The Europe trip leads to Budapest and this means a good time for a varied and unforgettable shopping tour. The best shops can be found downtown. This includes Vaci utca. It lies directly behind the Danube bank, on the Pest side. All international and well-known fashion labels of many brand companies can be found here. Vaci utca is one of the most famous and oldest shopping streets in Budapest. A central square is Vörösmarty Square. In the Advent season, a very ni-ce Christmas market takes place here every year. The windows of the Gerbeaud coffee house serve as a large advent calendar, the sight is breathtaking. The fashion street of is Deak Ferenc utca. Fashion Street because this is where the expensive brands from the fashion sector have their flag stores. It is one of the newer shopping streets in the city.
Small and large shops to browse
A small alley is Hajos utca. It is in an artists' quarter. Shopping is unique here as there are many exceptional shops and many young designer shops. The boulevard is Andrassy ut. Expensive and exclusive designer shops can be found here. A shopping center based on the American model also has incredible things in store for holidaymakers. The Westend City Center – the largest in Budapest and one of the largest even in Europe. It houses more than 400 shops and is absolutely stunning architecturally.
Opening hours in Hungary
The shopping centers in Hungary have relaxed opening hours. On weekdays and Saturdays, holidaymakers can shop here until 9 p.m., even on Sundays until 6 p.m. The supermarkets are often open until midnight. A ban on Sunday opening hours was in effect for almost two years. But this has largely been abolished. The opening hours of the large chains in winter are usually from 8 a.m. to 8 p.m. The English retail chain TESCO usually opens 24 hours. When it comes to shopping, the country offers almost everything that can be found in Europe. There are also large retail chains for groceries and drugstore items. Vacationers lack nothing here. If you don't feel like shopping here, you can always retreat to the beautiful nature that this country also has to offer.