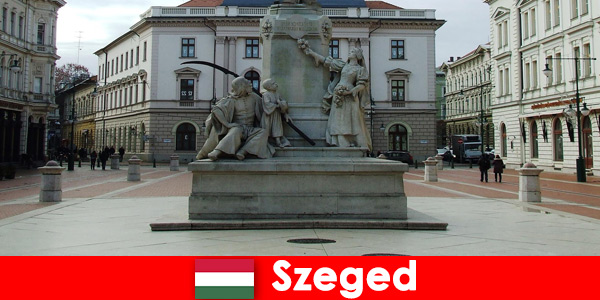 The third largest city is Szeged in Hungary. But Szeged is not only the third largest city in Hungary with more than 160,000 inhabitants, but also borders on Serbia and Romania and is a university city. Especially the latter not only makes the city famous, but also popular with students. Because the university of the city offers the study of human medicine in different languages. In addition to the national language, the course is also available in English and ultimately in German. This makes studying human medicine a good choice for students from all over the world as a semester trip. You can not only study human medicine, but also the food industry and agriculture at the university of applied sciences.
More than just education
From my experience, the university town is not only attractive because of the university. But precisely the location, since you can quickly travel to neighboring countries. And the city itself also offers a lot here. Especially as a student, in addition to the educational institutions, it is above all the historical buildings and cultural institutions. From the theater to the Ferenc Móra Museum, which is a must-see. And you can relax by the river Marosh. During your semester trip you can relax here with your fellow students, study in peace or just do sports or go for a walk.