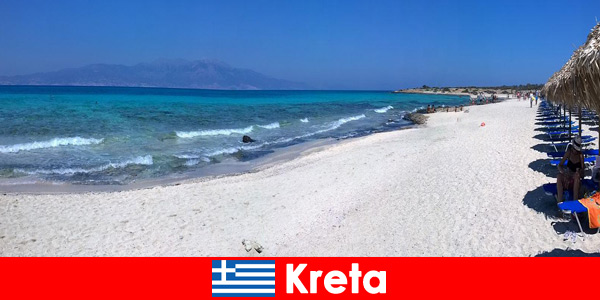 Crete is the largest island of Greece. With a coastline of 1066 km, there is enough space for rest and relaxation. For this reason you should choose this holiday destination. When the weather is ni-ce and temperatures are warm, you can lie down on the beaches, sunbathe, go swimming or diving, but you can also go on boat tours. So there is a lot to experience on or on the water. If you want to experience a particularly beautiful stretch of beach, then you should visit the Balos Lagoon. Precisely because of the thin sand and the surroundings with the west coast and calm waters, it is ideal for families. Unfortunately, it is not an insider tip, but many travelers make a trip to the lagoon on Crete.
This shouldn't be missing on holiday either
If you make a boat tour in your relaxing holiday, then a trip to Samaria Gorge should not be missing for travelers here. Here you can see the cliffs and partly drive through them. Which are particularly breathtaking, as you can really see the power of nature here. Whether diving, boat trip or any other tour, depending on when you travel to the island of Greece, you should take care of an early booking. So that there is any use of these possibilities here at all.