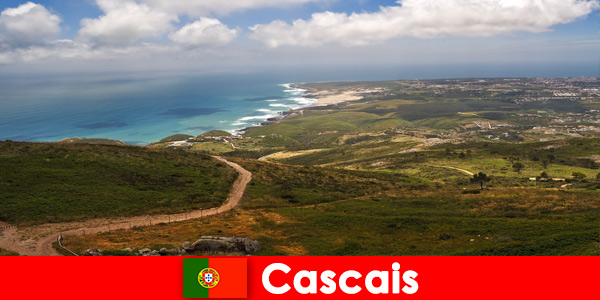 For all tourists who have planned a vacation in Cascais Portugal to relax and rest, this guide has the best tips.
Relaxing on Carcavelos Beach
Located about 12 km from the capital, this beach is one of the largest beaches of the Riviera. Carcavelos can be easily reached either by train or by rental car. The almost 1.5 km long shore is clean and covered with very fine sand. The descent is smooth and the waves there are often very high. The wind that blows particularly often on the beach is very pleasant and makes the heat more bearable for tourists on holiday in Portugal. The beach has everything you need to rest and relax, including sun beds and umbrellas, showers, restaurants, bars and cafes. It is not for nothing that the beach has been awarded the blue flag several times.
Sunset on Cabo da Roca
Cabo da Roca is about 15 km north of Cascais and about 40 km west of the capital. The headland is easiest to reach by car. You have to be prepared for significantly cooler temperatures, as the headland is completely unprotected from the weather. That is why there is a much stronger wind blowing there. But the view of the beautiful lighthouse and the breathtaking view of the sunset more than make up for the hardships of the weather.