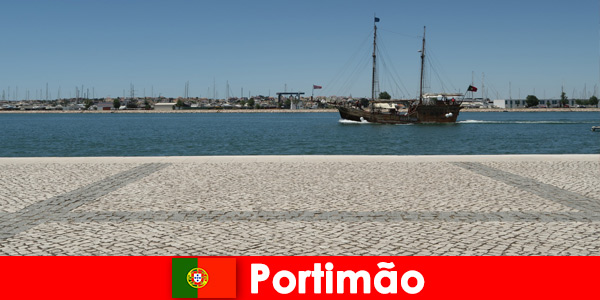 Portimão is a port city in the western Algarve and is therefore in the south or south-west of Portugal and therefore in a beautiful holiday region.
Culture and history
Romans and Arabs left their mark here, from vessels to the remains of buildings. The port was of great importance during the voyages of discovery that started from the Portuguese continent. The 1755 earthquake destroyed many historic buildings and created the city's new face, which is very suitable for family vacations.
Location and arrival
Portimão, with around 55,000 inhabitants, is quiet and there are numerous useful travel tips for a family holiday. This applies above all to arrival. The city is easily accessible by car. The road connection from Faro is via the Ponte Velha, a bridge that crosses the Rio Arade. Even the arrival can be picturesque. There are also road links along the coast via a coastal road and to the north of the city via a motorway, as well as to the west and east of Portugal. Arriving by plane can also be eventful. However, this is possible with smaller aircraft. The airfield is about seven kilometers from the city.