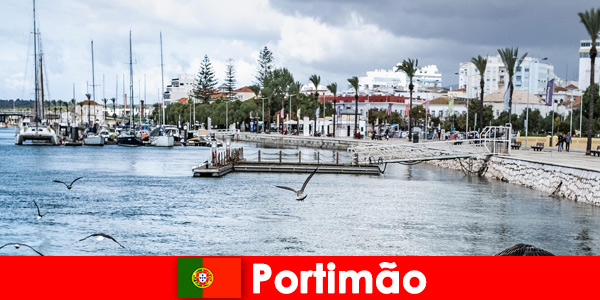 Maritime harbor tours are a must for tourists visiting Portimão. The city on the western Algarve is known for its industrial past. The industry was mainly in the areas of sardine fishing and fish processing. Today the city is known for its tourist attractions and diverse leisure activities. Non-residents can explore maritime attractions and enjoy local Portuguese food.
Sights and delicious food
The old fishing port is one of the maritime sights. Nowadays, this is a shore that invites tourists to stroll along. The city in Portugal is known to tourists and locals for its many shopping opportunities. The city's pedestrian zone is not only popular for its shops, but also has historical buildings to offer. Interested tourists can also enjoy culinary delights in the city. Portimão is interesting for non-residents looking for relaxation. The city in Portugal is interesting for history enthusiasts and invites you to take a walk along the old docks. The routes for walkers lead, for example, along the Ribeirinha. The city offers much more than harbor tours and historical sights. Interested tourists can use a trip to the city to go on a shopping spree.