Portugal's lively capital, Lisbon, is a popular city break destination. The coastal city is located directly on the sea and is therefore also ideal for a relaxing beach holiday. In addition to sights, culture, dream beaches and lots of sun, the metropolis also delights tourists with numerous attractions, modern shopping facilities and delicious food.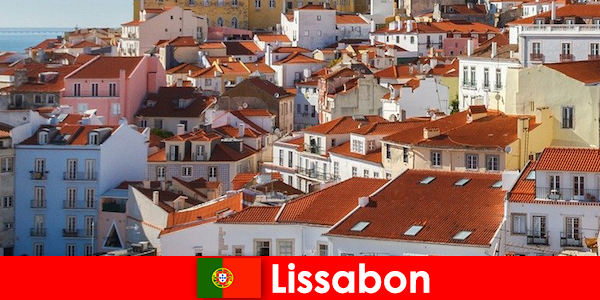 Tips for a relaxing vacation on the beach
Some of the most beautiful beaches in the country can be found in the vicinity of the capital. Spending a day at the beach is a perfect addition to a city break. The beaches around Lisbon stretch over four sections along the coast. Holidaymakers are offered everything they could wish for, from family-friendly, gently sloping, quiet beaches to charming vacation spots and surfing beaches with perfect waves.
Few holidaymakers know that there are some beautiful beaches in the vicinity of the capital. Many tourists therefore never think of combining a city break with a beach vacation. Most of these beaches can be reached inexpensively, comfortably and quickly by buses. As the climate in the city and the surrounding area is very mild, you can swim in the sea from May to September. If you rent a rental car, you will find other dream beaches in the region.
Tasty food is guaranteed
In the coastal city, numerous panoramic restaurants, some of which are wonderful, cater for the physical well-being of the tourists. The capital has now developed into a culinary hotspot. Typical regional specialties are Pratos do Dia, grilled fish, Pastel de Belém and other dishes typical of the country. The metropolis is also famous for its strong coffee. Since the inhabitants drink coffee 4 to 6 times a day, there are small, cozy cafes in almost every street and alley in the city, in which coffee is served and drunk at the counter. In most of these cafes you can also try the delicious pudding tarts and other drinks. No vacation in this city is perfect without trying these custard tarts.
Typical dishes that travelers should definitely try
The most famous dish is stockfish (bacalhau). This delicacy is made from dried cod. This deliciously tasting dish is on the menu in almost every restaurant. Another variation that is recommended is Bacalhau á bras (cod fried with onions and potatoes).
Another regional delicacy is caldo verde, a creamy, green soup. It is made from thin slices of potatoes, onions and cabbage.
Another specialty from Portugal is Carne de Porco Alentejana (boiled pork with mussels, often with vegetables and tomatoes. This unusual mix of ingredients delights tourists with its excellent taste.
Frango Assado (grilled chicken) is widespread in Portugal. It is served with a salad and French fries and can also be ordered as a spicy version.
Portugal also delights holidaymakers with many excellent cheeses. A yellow soft cheese made from sheep's milk with thistles should be mentioned as a representative.
At lunchtime, the small restaurants in the coastal town serve daily specials from the local cuisine. These daily specials taste good and are inexpensive.
More elaborate, larger dishes are served for dinner at the destination, mostly meat and bacalhau. Authentic restaurants can be identified by their handwritten menus.
Regardless of whether it is gourmet cuisine or street food: Culinary delicacies are offered for every budget.
Lisbon – a perfect travel destination for every budget
When staying in Lisbon, at least 1 day trip to one of the beaches should be made. Some invite you to swim and relax in the sun, others to surf.