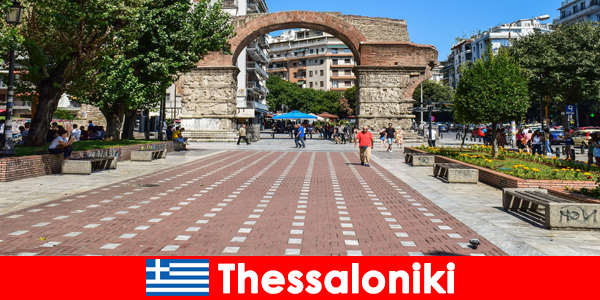 Thessaloniki is a very old city, especially the many buildings that are historical. But it is also a young and international city simply because it has many universities and colleges. It is also a university town. Buildings that are historical are, for example, the White Tower. It is a landmark that can look back on a very long history. For this reason, a visit should not be missed here. Built in 1535, the tower has long served as a prison, even under Ottoman occupation. Other sights, in addition to the overall old building fabric in the city, are the Imperial Palace and the adjoining museum. The museum is something special, it used to be a mosque, then an orthodox church. If you want to learn a lot about the mutual history of the city, you will find a lot of information and real treasures here. A tip: It is best to visit the museum early in the morning, when it is not that busy. So that you can also see something in peace.
Experience traditions in the city
If you are already in Greece and especially in Thessaloniki, then you should move away from the usual sights. The taverns and markets are especially recommended here. In the taverns and markets you can really get to know the mentality, the traditions of Greece and the people. That includes good food.