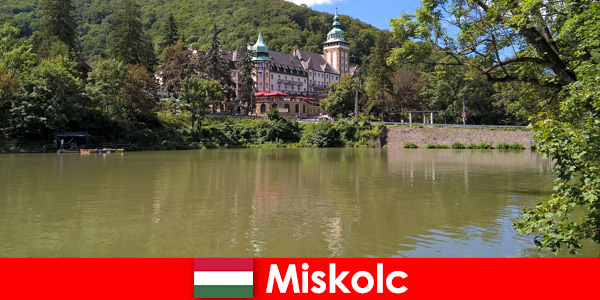 Located in northeastern Hungary, the country's third largest city offers numerous activities for a successful, varied holiday for the whole family. The best way to explore the city, as well as the surrounding Bükk Mountains and the associated national park, is by hiking. The selection of hiking routes is diverse and offers everything a family's heart desires, from steep climbs to themed, educational and adventure trails.
Family trip into nature
Hungary convinces with a nature that can rarely be admired anywhere else. Hiking with the family through deep, dense forests is and remains a holiday highlight and lasting experience. A hike in Lilafüred is particularly attractive for families: short distances, wild nature and a refreshing canoe tour at the end. The Szeleta-Barlang hike is eerily spooky and includes a visit to an old castle. By the way, the sighting of wild animals is guaranteed here. The kids will be happy about that.
Experiences in and around Miskolc
Whether it's the Castle of Diósgyor, the Municipal Zoo and Culture Park or a ride on the Forest State Railway – in addition to exploring the beautiful Hungarian nature, there are numerous other activities for the family that make a family trip simply unforgettable.