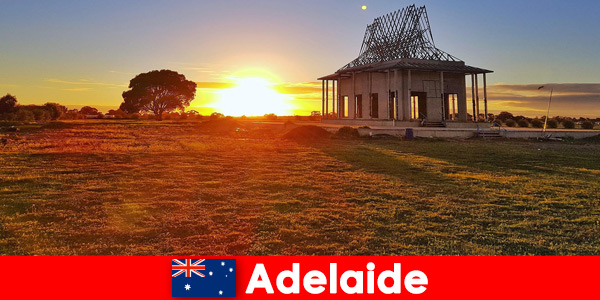 Australia is a diverse, fascinating and vast continent. Vibrant cities, rugged mountain regions, steppe-like landscapes and winding coastal roads offer perfect conditions to be discovered by motorbike.
Adelaide – a perfect destination for a motorcycle holiday
One of the most beautiful holiday destinations for foreigners who want to go on spectacular motorbike tours is Adelaide. In the Australian coastal city in southern Australia, a wealth of attractions invite you to explore them actively by bike. Destinations for foreigners are, for example, tours to the river followed by a kayak tour through the Australian dolphin sanctuary in a mangrove forest that is several thousand years old. Here vacationers have the opportunity to explore dolphins and other sea creatures as well as a species-rich bird life in their natural habitat.
More top tours for motorcycle tourists
We recommend a trip to the Oval Stadium for travelers who want to spend their holidays actively with their bikes. Guided stadium tours are offered on-site, giving an exclusive behind-the-scenes look at this attraction. A wine tour is a treat for all the senses. Motorbike tourists are also recommended to discover the central market with their bike. It is also worth visiting the sights in the cultural district of the cosmopolitan city (museum, art gallery, library, university, exploring the historic old town and the beautiful beach.