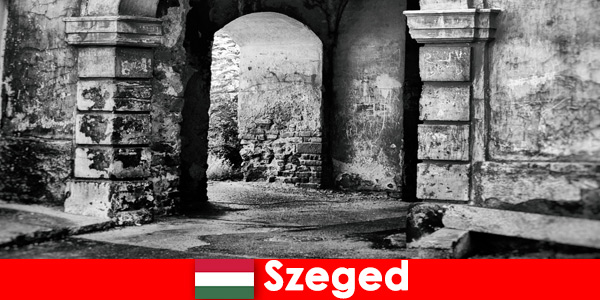 For pensioners, Szeged in Hungary is a paradise where life is good. You get a lot for your money. In the third largest city in Hungary there are many sights and a moderate climate with little rainfall. It is hot in summer and cold in winter. One is spoiled with 2100 hours of sunshine per year in the region around Szeged.
Enjoy many excursions and culture
The visitor center in the city's cathedral (Szegedi Dóm) is very interesting for pensioners. The church was built in memory of the rescue from the 1879 flood and was finished in 1930. Miksa Róth designed the colorful glass windows. The highlight of the church is a richly decorated interior with the mosaic depicting the Mother of God in pampuches and in the typical Hungarian robe ("szur"). In the west tower there is also a lookout tower from which you can see the city. Other church ruins are very popular to visit. The historic city on the Tisza was founded by the Romans. However, the area was already populated by mammoth hunters in the last ice age, 24,000 BC. The first archaeological finds go back to the Neolithic Age around 5,000 BC. back. Excavations show that the Hun king had a base here.
Those who want to live in Hungary after their retirement will find many interesting destinations in and around the city that are always worth visiting.