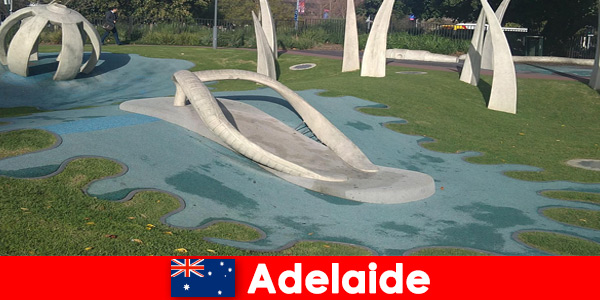 Adelaide, the capital of South Australia, with its 1.3 million inhabitants is one of the top ten cities in the world. This city is not only an ideal starting point for a longer road trip and thus a meeting point for many young holidaymakers who want to fulfill their dream of taking a break from everyday stress as Australia backpackers.
Culture
The city is also a place of culture, where young vacationers can fulfill their dreams of indulging in music, dance and striking arts. There are a large number of museums in the university town. This landscape of museums is packed with exhibits relating to the country's history, showing a cross-section of Aboriginal and European migrant history.
Green Belt and Festivals
The capital of South Australia also has many cultural events to offer – from folk festivals to festivals. South Australia and thus its capital are considered the Festival State on the Australian continent with a wide spectrum from dance to theater to circus. There is something here for all ages, but especially for young people. In addition, there are more than 25 individual parking facilities. The old city center of Adelaide is surrounded by a wide park ring that acts like a green belt. There are toilets, barbecue facilities, sports fields and other leisure facilities in the parks. Hiking and biking trails lead through the parks.