In Australia, you'll find just the right camping experience at Sydney's campsites. You can choose between glamping in the middle of Sydney Harbor or you are an experienced camper and also like to go on a multi-day hike through the rugged landscape around the metropolis as a nature tourist. Pay attention to Australia's special wildlife. Animals can jump or walk right past your tent.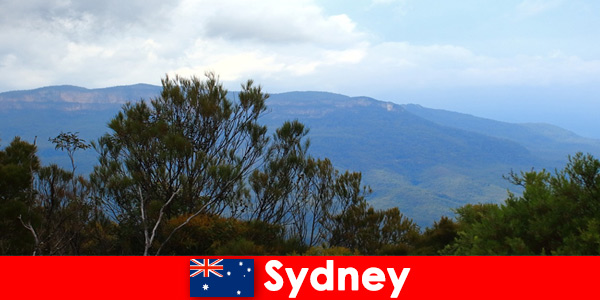 Camping within Sydney is legal and fun!
Most tourists wonder whether it makes sense to visit the metropolis in New South Wales with a camper. Here are some tips about camping in the metropolis to give you the best possible support when planning your trip. Does camping make sense within Sydney? You can answer this question quickly and with a clear conscience with "Yes!" respond. However, as with everything, it depends on the circumstances. In general, you want metropolises like this. Just get to know and enjoy the city and live there centrally to reach the highlights of the city on foot. Of course you have to be able to write everything down in your itinerary. If you have a lot of time and are planning a camping holiday across Australia with a camper, you don't want to give it away and are looking for a campsite within Sydney that is centrally located. Enjoy an exclusive camping holiday as a nature tourist and still get to know this extraordinary city.
One of the destinations of your trip should be this metropolis of Australia
So you can fully enjoy the trip in a camper van and rent a hotel in the city center. If you have the starting point of your journey in the city and want to explore the metropolis, we recommend booking the first few days in a hotel centrally located within Sydney. You can overcome your jetlag and at the same time get used to left-hand traffic before you start the journey begin across the continent.
Cockatoo Island ideal for nature tourists
Cockatoo Island is one of the islands in the middle of Sydney Harbour. This island is now a UNESCO World Heritage Site. Cockatoo Island is where you can enjoy camping at its finest – right in the city's harbour. The island is easily accessible by ferry. You can bring your own tent here or rent one and camp on the island. Important to know: There is a strict alcohol ban on Cockatoo Island! Arriving from Circular Quay, take the F3 Parramatta River, the quickest route to Cockatoo Island Wharf.
The BIG 4 – NRMA Sydney Lakeside Holiday Park – a campsite on the Narrabeen Lagoon!
The BIG 4 NRMA Sydney Lakeside Holiday Park is located 17km from downtown Sydney. The campsite is particularly spacious. It is right on the Narrabeen Lagoon. Crossing Ocean Street takes you straight to the beach and of course the ocean. There are many play facilities and a water playground for children. Because of this, it is ideal for families who want to spend time relaxing and stress-free. Toilets and showers of the BIG 4 campsite are very well maintained. This campsite near Sydney can be recommended with absolute good conscience. You can reach the city center in a short time and get to know its beauty but also the nightlife of the metropolis.