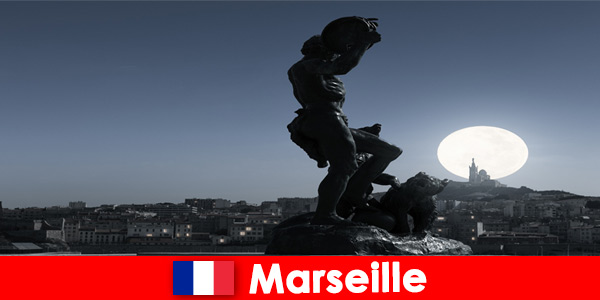 Marseille, a port city in southern France with around 919,000 inhabitants, is nicknamed the city of 1000 faces. What is meant by this is that cultures from the east and west mix here like no other city on the Mediterranean coast. You can see many colorful faces in Marseille. The city is considered cosmopolitan. People of different origins and skin color live here. This is due to the long history of the city and its tradition as a gateway to the Orient, symbolized by the port, from which the African continent can be reached by driving straight ahead south.
City of different cultures
The people of this city on the French Mediterranean coast look back on a wide variety of cultures in their family trees. This is also reflected in the city culture, in the celebrations and festivals. The city can be described as a retreat for artists. They have always been attracted to this exposed region in the south of France and have thus helped to shape the city's culture.
Winding streets and shops and restaurants shaped by cultures
Nowhere else in southern France can you find so many oriental, Asian and African restaurants as in this city. There are also numerous shops where objects from distant lands can be purchased. And each of the winding streets is full of history.