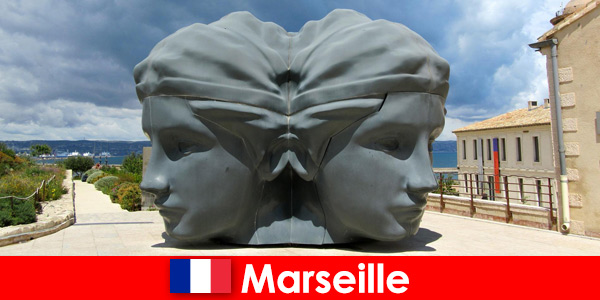 With the picturesque nature of the Calanque, the historic harbor overlooking the Mediterranean Sea and the magnificent old town, Marseille and its sights and art make foreigners and Mediterranean dreams come true. Once an active trading post for seafarers, it is now a great place to live and relax. Fantastically located by the sea, Marseille convinces with its beautiful streets, art and lively port. The city's cuisine and lifestyle have long been shaped by Mediterranean influences.
The port and the culture have shaped the city for years
Hosting the 2024 Olympic Sailing Competitions, the city is transforming into a 24/7 dream city with great architecture, shopping and endless cultures for foreigners. Along the old port and around the MuCEM, which opened in 2013 in the year of the Capital of Culture, you can discover the city in France up close. Noailles, a multicultural district in the heart of the metropolis, was also caught up in the pull of gentrification. This city has been shaped by the Mediterranean culture for 2,600 years. No other city in France is as attractive as this one. It's not always pretty, but it's always exciting and amazing, full of vibrancy and dynamism. A city for explorers and those who would like to try new things.